Welcome to the More Beef from Pastures online manual.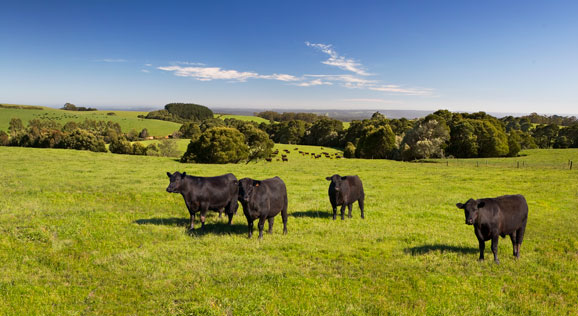 This resource is an information package designed to deliver the essential principles and practices for a successful beef business. The manual draws on the latest R&D as well as the knowledge, skills and experience of producer advocates who helped write the seven modules. The overall goal of the program is to achieve a sustainable (economic and environmental) increase in kilograms of beef produced per hectare through optimal management of the feedbase. More Beef from Pastures coordinates a range of events, activities, workshops, demonstration sites, forums and coaching days that bring the principles, practices and tools from the MBfP program directly to producers in each state. Contact your state coordinator to find out what is on in your area.
Welcome to the More Beef from Pastures (MBfP) online manual.
Watch these videos to find out how producers participating in the More Beef from Pastures program have improved their businesses.
Through More Beef from Pastures, South Australian producer Michael Cobiac has identified that maximising the number of live calves born is one of his key profit drivers and he discusses how he achieves this on his property in this video.
Western Australian producers Kim and Kerrie Dunnet have used MLA's More Beef from Pastures manual to help make changes to their business including rotational grazing, multiple bull matings, larger herd sizes and using the Cost of Production calculator to inform their business decisions.
About the manual

Collectively the modules comprise the major components of the beef enterprise. Each is part of an integrated package that provides practical solutions to producing more beef from pastures in southern grazing systems.

Meat and Livestock Australia Limited (MLA) delivers marketing and research and development services to Australia's cattle, sheep and goat producers.

Got a question about MBfP?
To speak to someone, please call MLA reception on 02 9436 9333 or email info@mla.com.au.